Blog
kitt

decided around 11:37 on 1 November 2017 to publish this:
I really need to start my site at "Who Writes This Crap?" I mean, "DC's Legends of Tomorrow" is a gold mine for WTF? moments in character dialog and action.
I'm like 5 minutes into the first episode. So far, a guy from the future comes back to the past, our present, and grabs 8 people with some sort of power. He then starts his "join me to save the world" talk. Of course, a couple are suspicious, "I don't do the hero thing." So, Future Boy decides to appeal to the ego.
"All of you are more than heroes, you're legends."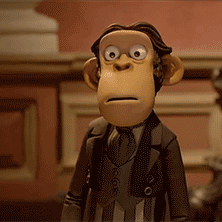 Fine, appealing to the ego of the powerful person, laws 13 and 32, I see that.
The "professor" guy of the group says, "Wait, to be a legend you have to be dead."
WELL NO SHIT, PROFESSOR. THIS GUY IS FROM THE FUTURE. OF COURSE YOU ARE DEAD.
Later on, the one guy who was on this adventure against his will yells at the ship, "You are a computer. You have to listen to me!"
Really? Really really? Why the f--- would you think that? Because Asimov proposed the three laws, you think that everyone is going to listen?
I understand the writers want the reluctant hero, I get that. But this? Come on, who writes this crap?